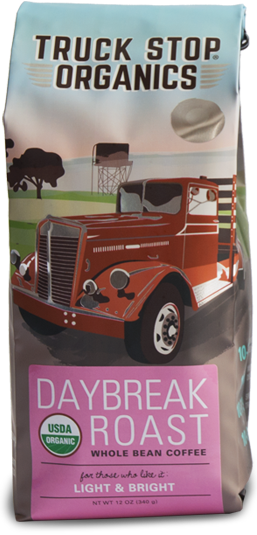 Daybreak Roast: Whole Bean Coffee 12 oz Bag
Truck Stop Organics: Daybreak Roast: Whole Bean Coffee (12 oz bag)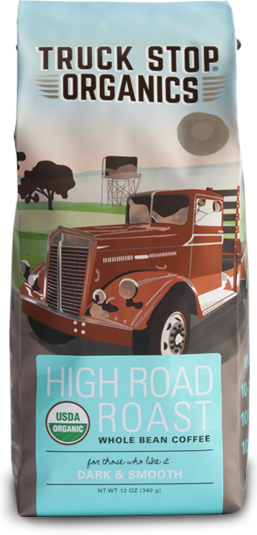 High Road Roast: Whole Bean Coffee 12 oz Bag
Truck Stop Organics: High Road Roast: Dark & Smooth (Medium Dark Roast) Whole Bean Coffee -12 oz Bag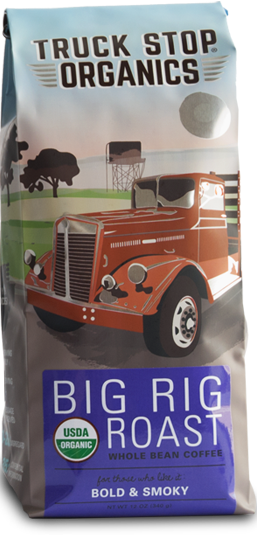 Big Rig Roast: Whole Bean Coffee 12 oz Bag
Truck Stop Organics: Big Rig Roast: Bold & Smoky (Dark Roast) Whole Bean Coffee - 12 oz Bag
Blacktop Blend: Whole Bean Coffee 12 oz Bag
Truck Stop Organics: Blacktop Blend: Whole Bean Coffee (12 oz bag)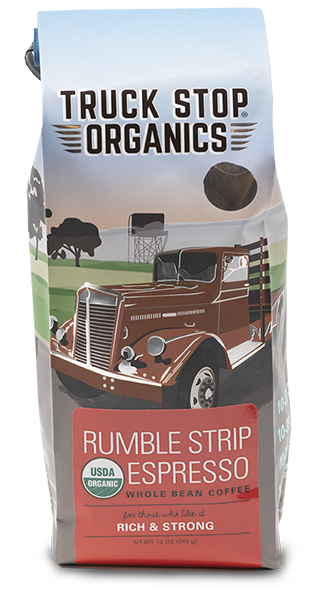 Rumble Strip Espresso: Whole Bean Coffee 12 oz Bag
Truck Stop Organics: Rumble Strip Espresso: Whole Bean Coffee (12 oz bag)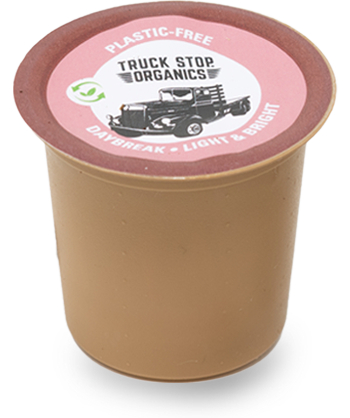 K Cup 15 pk - Daybreak Roast - Environmentally Friendly & Compostable
Truck Stop Organics: Daybreak Roast: K Cup Coffee (15 pk) Medium Roast Coffee. Environmentally Friendly & Compostable.
This handcrafted, expertly roasted, coffee is simply the best way to get great organic & eco-friendly coffee without breaking your budget.
More About TSO >
Truck Stop Organic Coffee delivers at a price our customers instantly react to, with flavor and quality that keeps them coming back for more.
Derick, Retail Coffee Buyer
Oryana Food Co-op, Traverse City, MI
Subscriptions
Never run out of coffee again! Starting at $24 and with free shipping, you will receive fresh Truck Stop Organics coffee on your doorstep every month.
Subscribe